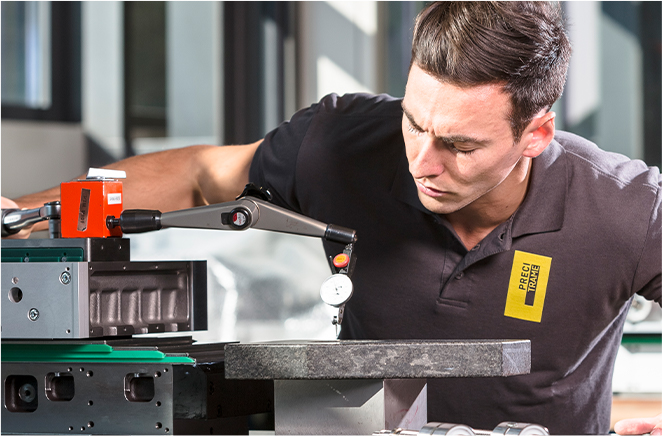 Expertise and excellence
Precitrame offers outstanding expertise and know-how to respond to the needs of its customers. This expertise is supported by comprehensive internal training programs.
All machine-tool functions are handled in-house, together with internal manufacturing of key components.
Durability and longevity
Precitrame equipment is designed to operate 24 hours a day, 7 days a week.
Precitrame offers services throughout the lifetime of the equipment to guarantee the durability of the customer's investment. These services can be consolidated with maintenance contracts and warranty extensions for the equipment supplied.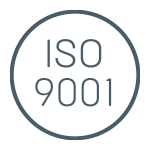 Quality
Precitrame Machines has been awarded ISO 9001:2015 certification, demonstrating its commitment to continual improvement of its processes and products for the benefit of its customers.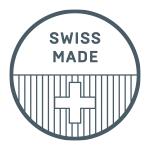 Swiss Made
In addition to in-house production, Precitrame uses a regional and national network of high-quality suppliers.
Precitrame is entitled to use the «Swiss Made» label for its products.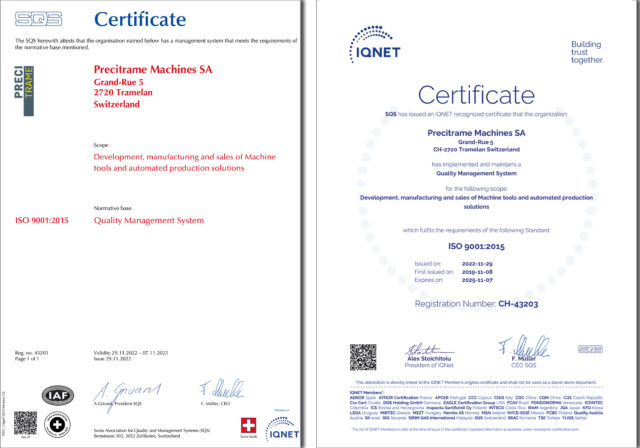 Vocational education
Precitrame ensures the preservation of the company's know-how by offering apprenticeships in almost all of its fields of activity. The following vocational programs can be followed within Precitrame:
Automatician
Industrial draughtsman-builder
Computer scientist
Computer scientist orientation application development
Logistician
Automatician
Polymechanician option assembly
Polymechanician option machining
The company attaches great importance to developing and preserving the know-how necessary for its sustainability. This education of tomorrow's employees also benefits the entire economic framework of our region and supports smaller SMEs that do not have the opportunity to train new learners themselves.